CODY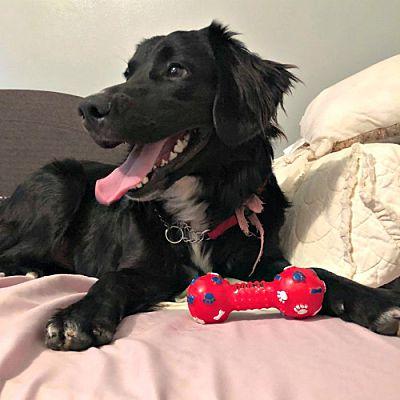 Please Note: These dogs are courtesy listings and are not part of BCIN's program. If you are interested in Zero, please contact Amanda at 530-917-3935 or ahunter980@gmail.com . BCIN provides this serviceto help owners who must re-home their dog. Please be advised that BCIN has not evaluated nor tested the temperament of any of the dogs that are courtesy listed on our website.

Meet Cody. Cody is 1 ½ year old Labrador Border Collie Mix. He is neutered, vaccinated and has been fully checked out by a vet.

Everyone that meets Cody falls in love with him. He is super affectionate, loving and so smart. He knows his basic commands and learns new tasks quickly, he is incredibly smart and perceptive. He loves to go on long hikes, play in the water and snuggle at night. Cody weighs about 50 pounds and is agile and athletic. He will chill with you if you are working or relaxing on the couch. He also loves car rides. Cody will do great with an active person or family who can give him the exercise that he needs. He is good with other dogs and is even in playgroup during the day. He does not like cats. He gets very anxious when crated.

He can be in playgroup during the day to get out his puppy like energy.

Cody needs training to help with his separation anxiety. Cody is a working dog by instinct, so he will need lots of mental and physical stimulation. He gets very anxious when left alone, and will bark until someone attends to him. He will do best in a home with some furry brothers and sisters. He has lived with other dogs, and can be possessive over toys or food or even attention at times, but was easily corrected.

He requires someone who has had experience with this breed and understands the importance of training and exercise. Cody is still young and has so much potential. If you are familiar with this breed and have time and patience, Cody is your boy. He loves hiking, camping at the beach or in the mountains, running and playing, but also chilling on the couch and snuggling on your bed. He just likes to be wherever the action is or where there are other warm bodies.

Please fill out an application online on the form section of the website. Visit: www.doggiebonez.com and our Instagram page @doggie_bonez_inc_.