GUNNAR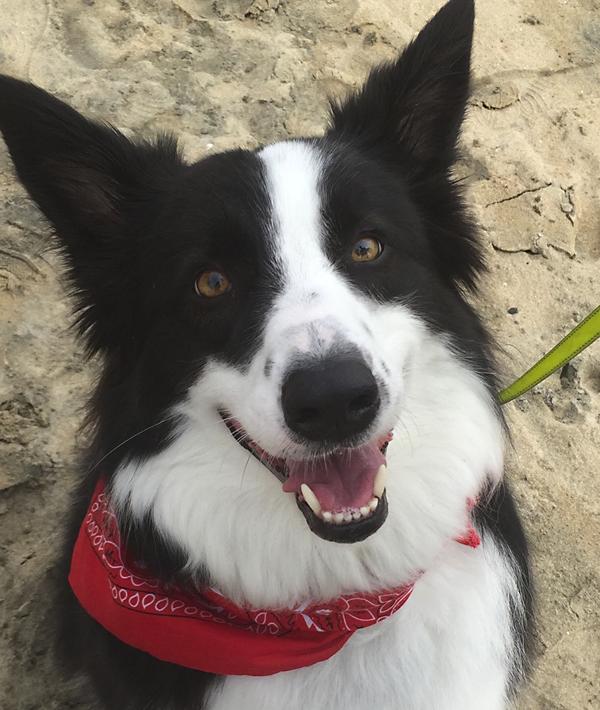 Please Note: Gunnar is a courtesy listing. If you are interested in Gunnar, please fill out an application with Border Collies In Need. His re-homing fee is $325, which will be donated to Border Collies In Need. Border Collies In Need will oversee and approve his adoption. The link to the BCIN application is: www.bordercolliesinneed.org/border_collie_rescue_and_adoptions/adoption_application.html

Gunnar is an exceptional and stunning four year old purebred male neutered Border Collie. He's very healthy with all shots and is neutered. Gunnar was obtained as a seven week old puppy from a farm in Kentucky in 2013. The puppy years were great, as my brother was retired and could spend full time raising the little guy, teaching him many tricks. (It was his second border collie, having the first one for 15 years until her death). Gunnar (who has his Therapy Dog Registration) and Robert were both welcomed into the Alzheimer's facility, and lived there together when I had them brought to California from Ohio in 2015. They were a favorite of many of the elderly and infirmed patients. In 2016 my husband and I took over Gunnar's care by bringing him to our home to live, as my brother's disease progressed.

Gunnar is incredibly smart and has been a very enjoyable, well-behaved, and loyal companion. With a heavy heart, we want to find Gunnar his forever home that has lots of room to run, with an appropriate job to do. As much as he loves other dogs (doggie day care for fun many times), he is likely best as an only pet, or perhaps one other in an active adult home, as this is what he is familiar. He loves to play fetch with a thrown tennis ball, earn treats, tell you when its time for dinner, go for long walks, ride in the car, enjoys being brushed, perform his many tricks and will retrieve any number of soft plush toys which he considers friends. He is very smartly connected to humans, a constant companion, and loves his family, and meeting new people. While he is very well mannered, he gets excited when someone comes to the door, a habit we have broken for the most part. He quickly returns to calm when he gets a new instruction, like "sit". He is perfect in the house alone if we have to go out for the day. He is quiet and restful for the most part until there is a job to do! The right new home will cherish this exceptional and deserving dog.

The ideal home for Gunnar is one that has a specific job consistent of a therapy dog (or equivalent) and without small children. Only serious applicants with previous Border Collie experience will be considered. Please do not apply for Gunnar because he is handsome and smart. Gunnar has some specific needs. This is the very reason why we working with BCIN.