KAYLIE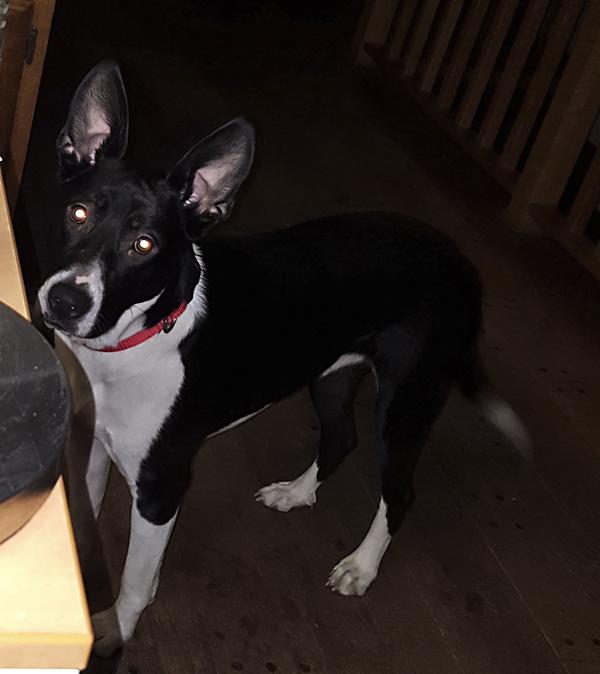 Please Note: This dog is a courtesy listing and is not part of BCIN's program. Please contact the owner directly and the contact information is provided below. BCIN provides this service to help owners who must re-home their dog. Be advised that BCIN has not evaluated nor tested the temperament of any of the dogs that are courtesy listed on our website.

If you are interested in Kaylie, please contact Diana Bruen at dianabruen@sbcglobal.net, or by phone at 714-717-7724.

Kaylie is about 1. She's learning commands with us. Very cute clumsy sometimes. McNab BC people believe that is her breed. Super high energy. Super loving... Very attentive wants to be right by me. She loves our 4 dogs (husky/shepherd coyote pit mixes). Kaylie tested Coda for pack leader position how dogs sometimes do but Kaylie submits to Coda. She is super fast and strong. Runs a loop lol. Beautiful Dog everyone loves her. She doesn't have any signs of aggression at all. Never once growled at our dogs. In fact, she backs up some from our Maltese because Tishy thinks she's bigger than Kaylie. She only wants to be with them and play our dogs are the snobs. She has become protective over our property so she barks at people or cars that pull up but that's seldom as we live in a canyon. She does however bark at our neighbors cats. But who knows with proper trainer she may be broken of that.

She wants to please and learns quickly. She's super smart. Young so she's hyper. The perfect family or couple would have dogs because she loves being with ours and seems she needs a pack or a buddy. A place she lives indoors and has outdoor activities. I know she wants the activity. She's used to inside.