LAZARUS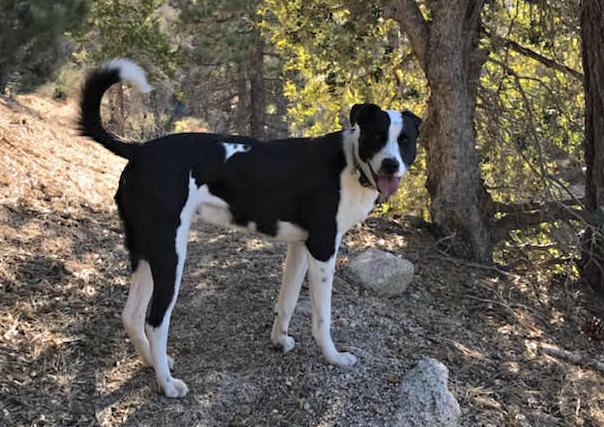 Please Note: This dog is a courtesy listing and is not part of BCIN's program. If you are interested in Lazarus, please fill out an adoption application through BCIN. BCIN provides this service to help owners who must re-home their dog. Please be advised that BCIN has not evaluated nor tested the temperament of any of the dogs that are courtesy listed on our website.

Lazarus "Laz" is a 20-month-old, intelligent, and very loyal Border Collie/Labrador mix. He's loving, playful, and adventurous: enjoys hiking, playing with his pals at the dog park, and cuddling on the couch. He thrives with structure and commands; he can "sit", "stay", and "leave it". His "prey" instinct means he doesn't do well with chickens and cats, but seems to do well with large farm animals (sheep, goats, and miniature horses!). He's a bit leash aggressive towards strangers and first time home visitors, but with a bit of training, we believe that it can be resolved. Laz is a wonderful dog and would prefer to be with a family who has the resources, time, and space to give him what he needs — and deserves!

If you are interested in Laz, please directly contact his owner Stephen at sablewett@gmail.com or 626-673-4879.