STELLA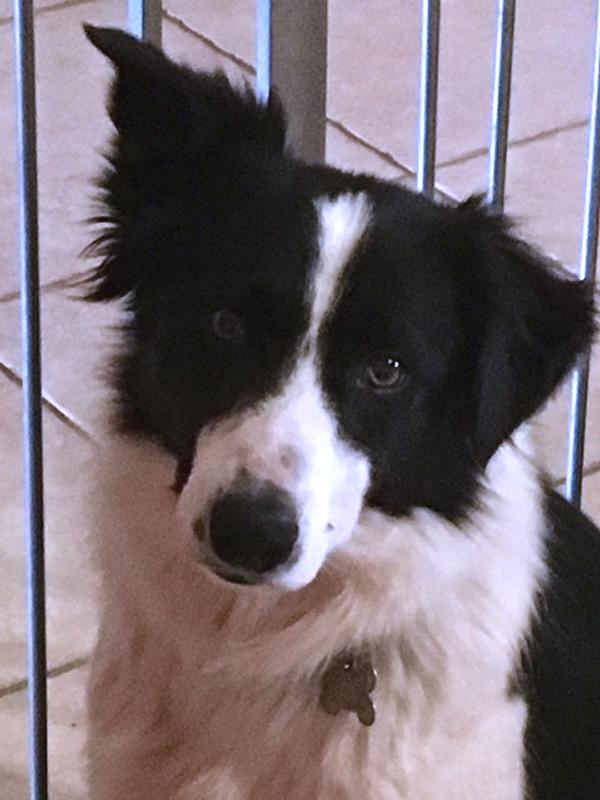 BCIN is courtesy posting Stella for Aussie Rescue San Diego. If you would like to meet or adopt Stella, please fill out an adoption application with ARSD at: http://aussierescuesandiego.org/foster…/adoptionapplication/.

Please do not apply for Stella because she pretty. She requires a BC savvy person who understands and can work with a dog that is under-socialized and fearful. Stella was adopted and returned the very next day because of her overly timid and fearful nature. Under the right tutelage with a person who is patient and can provide positive reinforcement training, Stella will blossom into the confident dog we know that she can become.

Stella is a very sweet and playful 4 year old female black and white Border Collie. Stella is shy and timid upon meeting people for the first time and should go to a quiet household with older children only. She loves to play with other dogs so would do well with 1 or 2 other dogs in the family. She has not been around cats but loves to herd the other dogs while they play fetch. She has been caught running around with a toy in her mouth wanting the others to play tag.

Loud noises upset her but she runs out the dog door and comes back in before too long. Stella enjoys going for walks, is great on the leash, has a good recall, knows sit and stay. She is very focused on her human at all times and is curious about what you are doing and what you're going to do next.

Stella has had a rough and cruel start to life and needs a patient, understanding and loving and caring home where she can be brought out of her shell. She has come a long ways in her Foster Home and gets better every day.

Stella is up to date on her vaccinations, in spayed and microchipped and ready to go to her forever home!