ZERO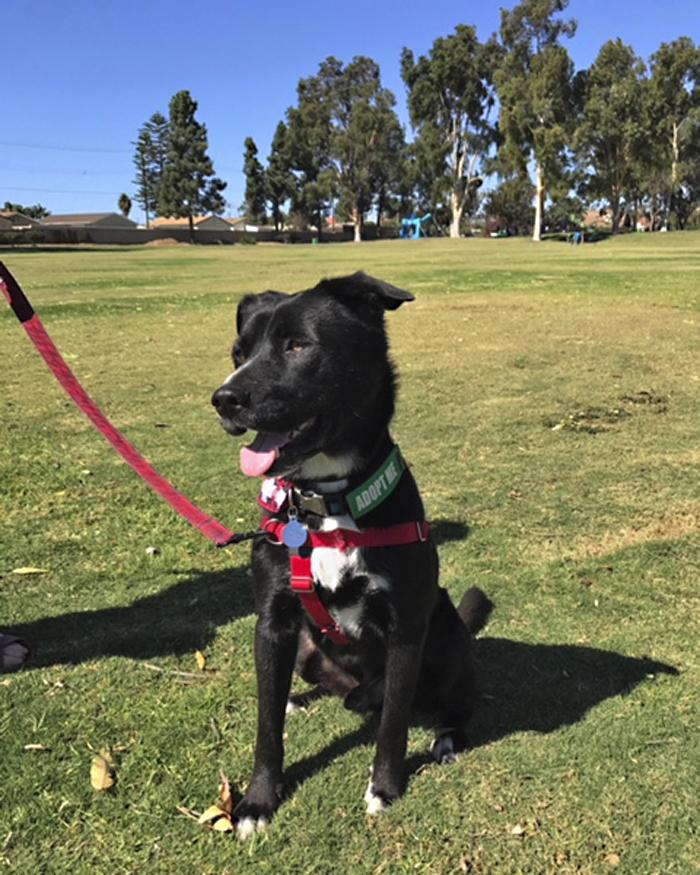 Please Note: These dogs are courtesy listings and are not part of BCIN's program. If you are interested in Zero, please contact Amanda at 530-917-3935 or ahunter980@gmail.com . BCIN provides this serviceto help owners who must re-home their dog. Please be advised that BCIN has not evaluated nor tested the temperament of any of the dogs that are courtesy listed on our website.

I decided to foster a dog from an LA county shelter and chose Zero. Unfortunately, Zero has severe separation anxiety and I work full-time. I was told by the shelter if I return him, he will more than likely be euthanized, as he has been surrendered twice before due to his anxiety. As a temporary solution, friends are babysitting him during the day and in a bind, I send him to daycare. I desperately want to find him the right situation, as soon as possible. So, Iím reaching out in as many directions as possible. Iíve written a little blurb and included photos, in case you can do a courtesy post. Iíd like for potential adopters to contact me, rather than the shelter, because I want to make sure he goes to the right home and is not returned to the shelter.

Zero is a sweet border collie mix with a loyal personality and teddy bear face. He enjoys water play and is easy to take to dog parks, dog friendly restaurants or for a walk/hike/run, but also enjoys a lazy day at the house and can be quite the couch (dog bed) potato. He is an intuitive dog and quickly picks up what his owner is desiring. Very lovable, he attracts much interest but is waiting to find the right fit as he needs someone who will not leave him alone until he is able to handle his isolation anxiety in steps, which may include taking him to doggy daycare or sharing him with friends and family. Shy at first he warms up quick. He may not be cat friendly. He is house broken, knows basic commands and is learning more every day. ~45lbs and 5 years old or less. If you are interested in Zero, please contact Amanda at 530-917-3935 or ahunter980@gmail.com.