DINO
Went Missing Tuesday, 11/27/2012
$1000 REWARD!
Dino's owners are frantic since he went missing in California City, near the prison, while camping. Dino is a mini aussie, blue merle with one blue and one brown eye. He weighs 28 pounds and is 7 yrs old. Dino has collar and harness with tags, but no chip.

If you see Dino, please contact Fran Baldwin at (310) 245-5626) or email frances@excelfundingres.com.

NALA
Missing since 08/21/2012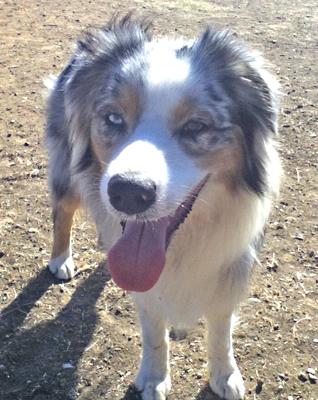 AUSSIE SHEP IN PACIFIC PALISADES! $1,000 REWARD. Owner is overseas and is devastated. He will also pay to have volunteers go door to door tomorrow/Friday with flyers in his area. NALA is two years old, chipped but no collar. Friendly and well trained. Please cross post and contact me if you can help. Thanks!! Contact Linzi Glass at rescue@theforgottendog.org

COSSETTE FOUND!
Missing since 08/27/2012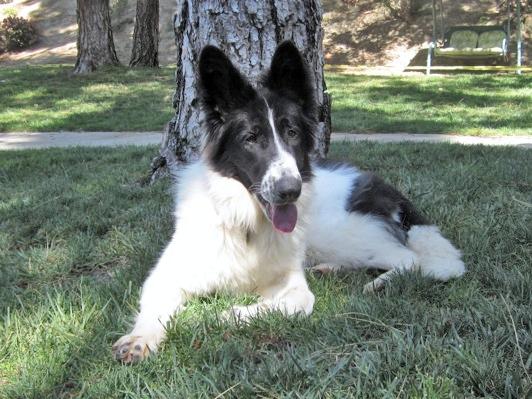 Our female dog Cossette, pictured below, managed to squeeze out of a small opening in the car window in Irvine tonight. She was last seen in Woodbridge Village around 2 AM. The security guards found her several times, but she got away each time before I could get there. Cossette weighs about 65 pounds. She is afraid of strangers, and will not come to them. Her Avid Microchip is 074 075 813.

WHERE IS BANDITT?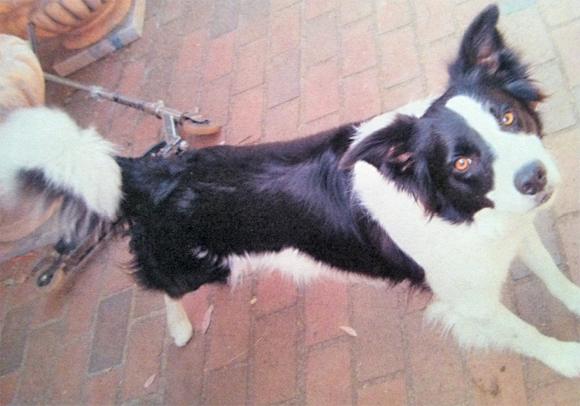 PLEASE HELP US FIND BANDITT!

On March 1st, 2012, 1 year-old Banditt dug his way out of his yard in Montrose/La Crescenta off the 210 Freeway. Banditt is a traditionally-marked black and white semi-rough coat Border Collie with an even 3/4-inch white blaze on his head. He is wearing a narrow red collar with yellow paws on it. Banditt is shy and skittish. We have checked all the local shelters and the County Animal Control but, as he has not turned up there, we think someone may have taken him in. If you have seen Banditt, or have found him, please contact Martine at m.alter@sbcglobal.net or phone (818) 425-0966. His family misses him!
CARLY

Last seen Wednesday, November 24, 2010 at 5:30 pm Noyes Road near Ormande Road in Arroyo Grande

Carly is a 4-year-old half BC, quarter Queensland, and quarter Aussie. She is black and white, with no tail. Carly is a ranch dog with a job and will not be happy in someone's backyard. If you see Carly, please call (805) 489-7368 or email ewagnertraining@yahoo.com