ABBY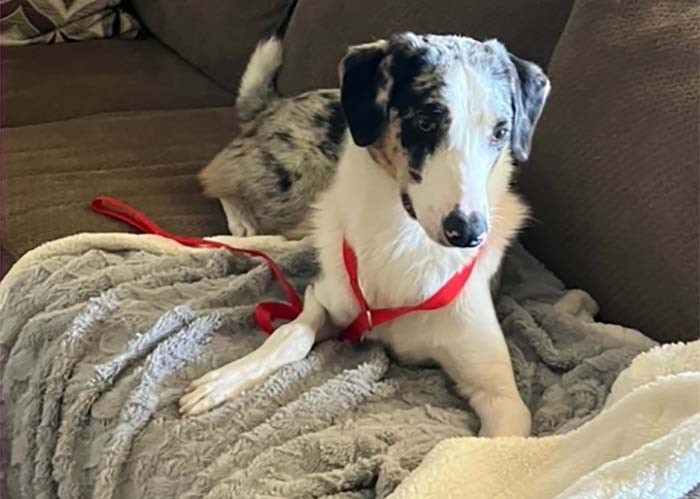 Meet Abby. Abby is a female smooth coated blue merle tri-color Border Collie. Her age is estimated to be about 3 years of age.

Abby has come a long way since coming out of the shelter. She was initially shy with her foster parents, but she is very lovable and wants to be near you all the time now. She is still curious and a little shy until she gets to know you. She came into our rescue progran not knowing how to walk on a leash, and we are working on that along with some basic obedience.

Abby is crate trained, however, she is crated only at night. She eats her dinner with other dogs and has not shown any food aggression . Abby has not had any accidents in the house, but we can't be absolutely sure if she is totally housebroken. She is fine with cats.

It appears that Abby came from a home where she did not have much or any socializing or training. She is making great progress and is very willing to learn. Abby is a bit of a diamond in the rough, but she is very biddable. With patience, Abby will blossom into a confident & great dog. The type of home that is recommended for Abby is with a dog savvy person who is committed to continue working with her. She will also require a yard.

If you are interested in meeting Abby, please fill out an adoption application. We require a pre-approved application to be on file before any meet and greets are scheduled. Our dogs have been sterilized, microchipped, and are up to date on their vaccinations. The electronic application can be found on our website at www.bordercolliesinneed.org/border_collie_rescue_and_adoptions/adoption_application.html.