DIXIE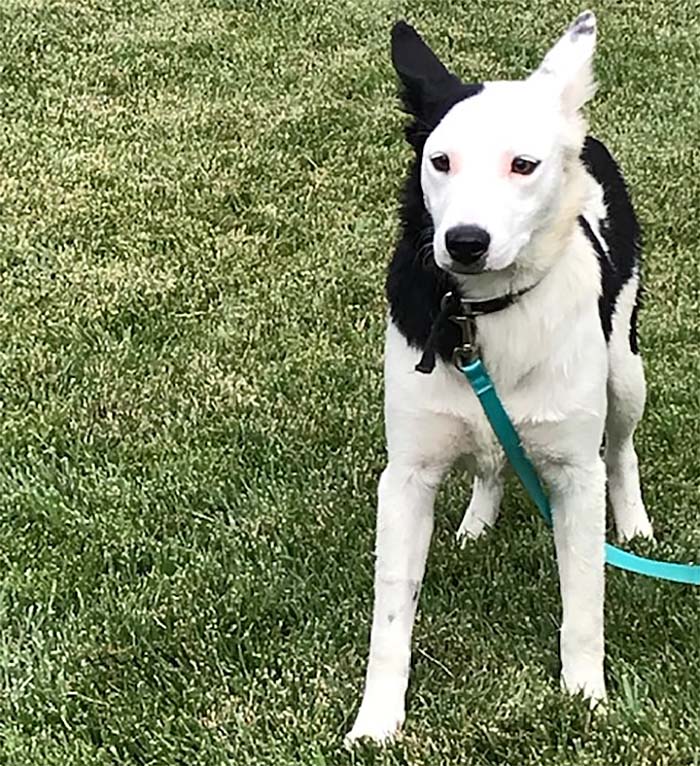 Meet Dixie. Dixie is a female and is approximately 7-9 months old. She was rescued from a bad home situation.

Dixie was very scared and shy when she first got here and would not walk on the leash. She has come around, but is still somewhat shy with new faces. It would only take a matter of time before she is your best friend.

Dixie is now walking well on a leash and loves to get out. She plays well with all her foster siblings! She is still very much a puppy. She has a almost smooth coat but now with good care and nutrition it is starting to lengthen a bit.

Dixie is ok with school age kids, just somewhat shy. She longs to be your best friend and will get there soon.

She does not seem interested in the barn cat but also has not been tested with the cat. Dixie seems to be housebroken, as she has not had a accident in the house. She sleeps all night in her crate and knows the routine of the household.

Dixie needs a strong, dog savvy dog owner who can work with her to bring out the best in her and help get her over her shyness. Dixie just gets better every day. She will require someone who is home a lot, like an active retired person. She is not a backyard dog and will become bored and destructive.

If you are interested in meeting Dixie, please fill out an adoption application. We require a pre-approved application to be on file before any meet and greets are scheduled. Our dogs have been sterilized, microchipped, and are up to date on their vaccinations. The electronic application can be found on our website at www.bordercolliesinneed.org/border_collie_rescue_and_adoptions/adoption_application.html.