HEIDI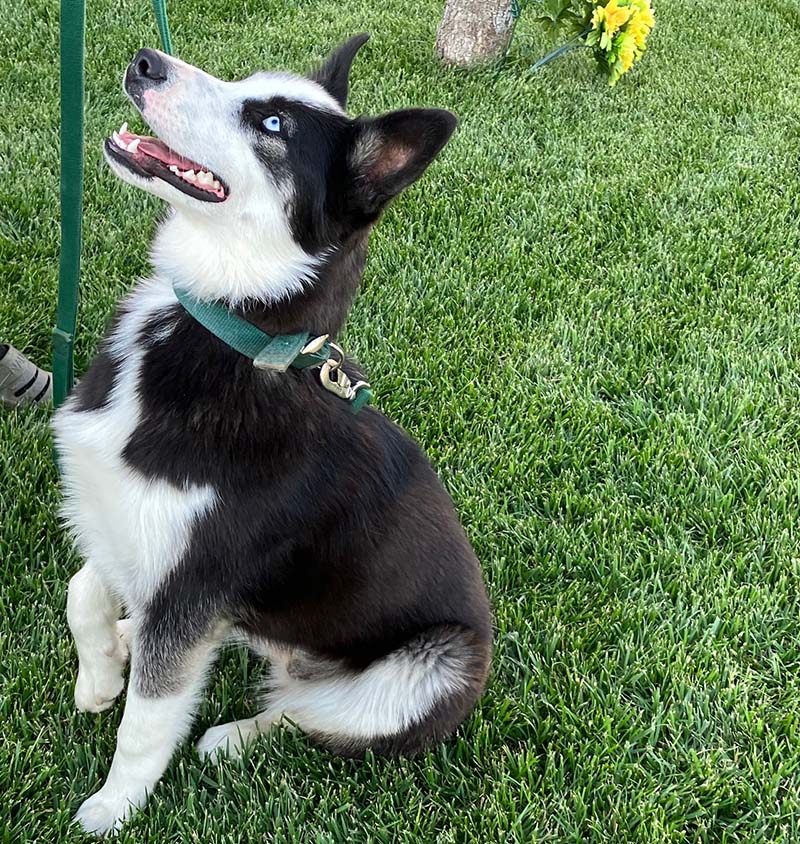 Meet Heidi. Heidi is a female Border Collie/ Husky mix, approximately 8 months old. Heidi came into rescue as a diamond in the rough who had zero training or manners. She now knows how to sit and is learning to walk on a leash. She eats with the other dogs and has learned to wait before she is allowed to eat. Heidi is crate trained at night and now appears to be housebroken.

Heidi is the sweetest girl there is. She loves people and kids. Her foster home is unable to test her with cats, as there are no cats in the home. She likes to play, gets along with other dogs, and would make a wonderful family dog.

Heidi does need a confident dog owner and someone who knows border collies and hopefully familiar with Huskies as well. Although she is very active and loves to play, she has a mellow side to her with an off button.

It is recommended that Heidi has another dog to live and play with in her new home and she requests a yard. She craves interactions and would like an owner who can devote lots of time with her at home. Although she is very good with kids, she will be placed in a home without little ones under the age of 7, as she is quite active and might knock a small child over.

If you are interested in meeting Heidi, please fill out an adoption application. We require a pre-approved application to be on file before any meet and greets are scheduled. Our dogs have been sterilized, microchipped, and are up to date on their vaccinations. The electronic application can be found on our website at www.bordercolliesinneed.org/border_collie_rescue_and_adoptions/adoption_application.html.