KALLIE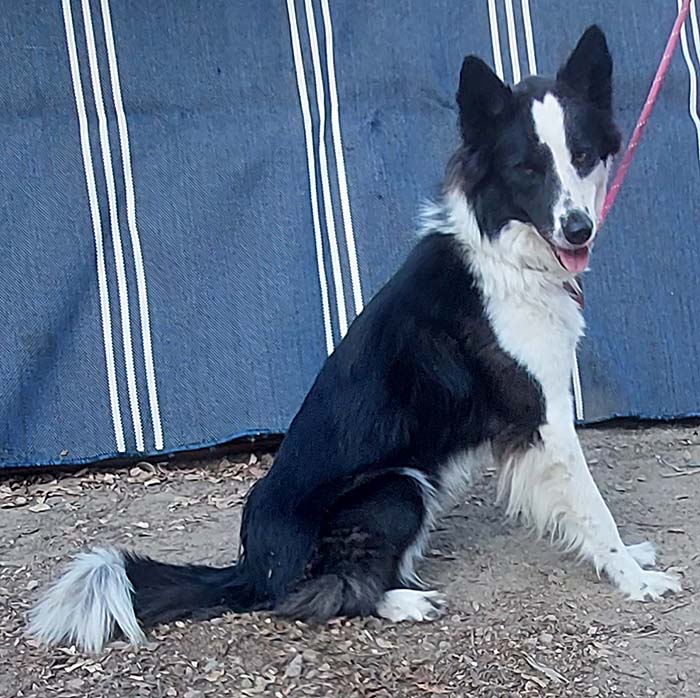 Meet Kallie. Kallie is a 2 year old female traditonally marked Border Collie with a semi rough coat. Kallie was orginally adopted from a shelter when she was a pup, and was subsequently relinquished to BCIN when her owner could no longer care for her.

Kallie's temperament can be described as sweet, curious, and loyal. She really enjoys and loves being around people. Kallie wants to be partnered with her person. Her energy level can be characterized as high energy, but not hyper. She does have an off button, but it is important to channel her energy with daily exercise combined with some mental stimulation to quell her energy. Kallie knows basic obedience, but advanced obedience courses would be an excellent source of mental stimulation for her.

Kallie has been around cats, as she previously lived with a cat. Therefore, she can be placed into a home with a dog savvy cat. Quite the social butterfly, Kallie has been around small to large dogs without any issues. Kallie rides well in a vehicle, enjoys public outings, and she is also crate trained. She also respects fences and is not an escape artist. She is house trained, and will alert you when she wants to go outside by using bells or she will bark at you.

The type of home that is recommended for Kallie is one that has previous BC exerience. She is also looking for that special person to pal around with and where she can be the apple of your eye.

If you are interested in meeting Kallie, please fill out an adoption application. We require a pre-approved application to be on file before any meet and greets are scheduled. Our dogs have been sterilized, microchipped, and are up to date on their vaccinations. The electronic application can be found on our website at www.bordercolliesinneed.org/border_collie_rescue_and_adoptions/adoption_application.html.