LILY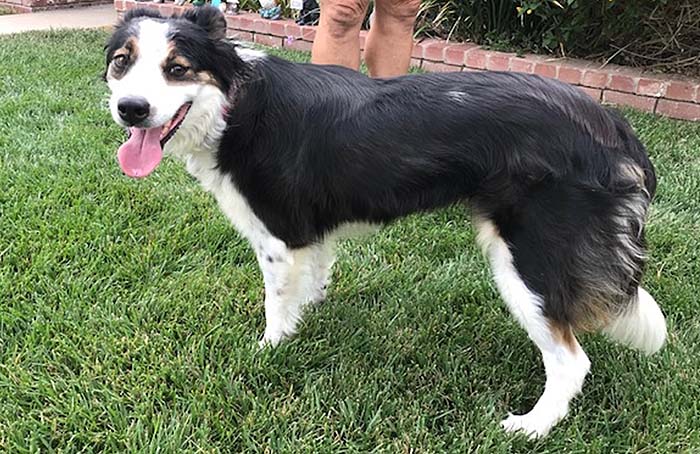 Meet Lily. Lily is a female tri-colored border collie, about 3 years old. She was rescued from a high kill shelter.

Lily is very sweet and smart. Lily is very eager to please but also does not like to be scolded. It seems maybe in her prior life she might have been yelled at or scolded a lot. Lily has come a long way since being in her foster home, she has adjusted well and knows the rules here now.

Lily does ok with all her foster siblings, but based on our observation, she would do best in either a home with another male dog, or be the only dog. She plays well with the other dogs and the females but can at times want to be bossy of them. Lily loves her human and really wants to be with them all the time. Although a typical border collie, she can be a velcro dog, as well. She really does love to run and play and chase the ball! Lily does have her down time and come inside and just be a couch potato as long, as her human is there.

We have observed that Lily is NOT GOOD with cats. She has not hurt a cat here, but we see her high prey drive so she has not gotten a chance to get to one of the barn cats that lives here. Lily was exposed to some older kids and did ok with them. However, because of her prey drive we suggest no small children. Lily would do best in a very active home with someone who is home a lot, and someone who can provide lots of attention and activity for her. Lily seems to be house broken and sleeps well in the house.

If you are interested in meeting Lily, please fill out an adoption application. We require a pre-approved application to be on file before any meet and greets are scheduled. Our dogs have been sterilized, microchipped, and are up to date on their vaccinations. The electronic application can be found on our website at www.bordercolliesinneed.org/border_collie_rescue_and_adoptions/adoption_application.html.