REMI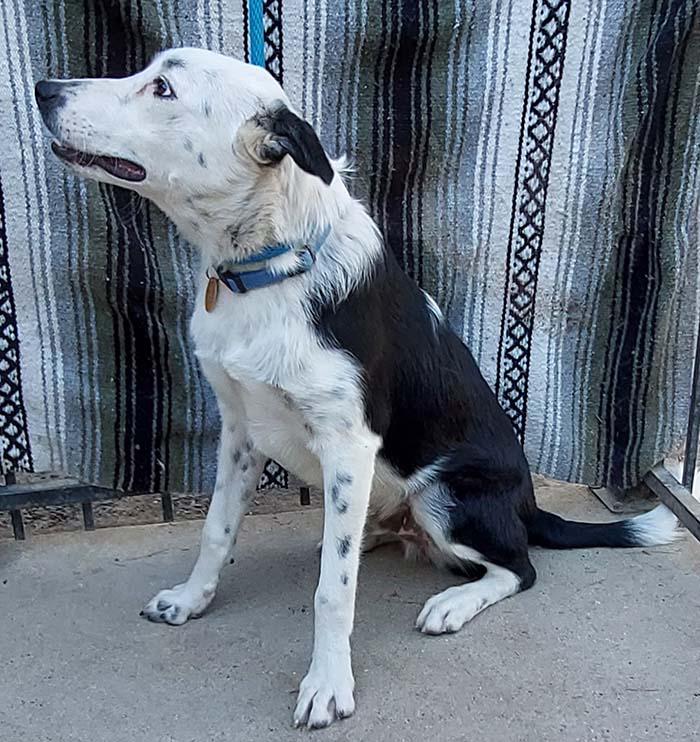 Meet Remi. This adorable split faced male pup is approximately 7 months old. Remi came into our rescue program undersocalized with little or no training, so we had to start at square one with he and his brother, Banjo. Remi's personality is different from his bother's, as he is not as out going. Remi is shy and does not like his photo to be taken, so we are working on getting some better ones. This is a very sweet boy, just a bit timid. Remi is submissive to his brother, but he will come into his own once he is away from Banjo. Remi will need a person who is willing to work on his confidence, so that he can blossom into the great dog we know he can become.

Remi enjoys being around other dogs. He is basic obedience started and walks nicely on a leash. Remi is housebroken, crated trained, and will kennel nicely. Although shy, he is still playful, like any typical BC pup. As with all puppies, socialization and puppy obedience classes are a must. This will ensure that you will have an outgoing, socialized, well behaved, and well adjusted adult dog in your family. Please do not apply for Remi unless you have previous experience in raising a herding breed pup.

If you are interested in meeting Remi, please fill out an adoption application. We require a pre-approved application to be on file before any meet and greets are scheduled. Our dogs have been sterilized, microchipped, and are up to date on their vaccinations. The electronic application can be found on our website at www.bordercolliesinneed.org/border_collie_rescue_and_adoptions/adoption_application.html.